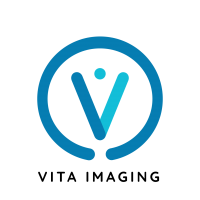 We are a medical technology company dedicated to the early detection and treatment of pre-cancer and malignant tumors.
Who We Are
Vita Imaging, Inc. is a medical device company committed to developing and commercializing cutting-edge physician support systems for the screening and detection of cancer in the skin and internal organs. In partnership with leading scientists in the field, we are revolutionizing the way physicians can identify pre-cancerous and malignant lesions faster and with greater accuracy than ever before.
What is AURA™
AURA™ is an award winning, safe, non-invasive imaging and spectroscopy system based on pioneering Raman technology. Generating real-time results in less than one second, AURA™ is the fastest early and advanced-stage skin cancer detection device on the market. AURA™ is designed to aid physicians and healthcare professionals in the rapid screening, early detection, and accurate diagnosis of pre-malignant and malignant skin cancer. We applied for FDA clearance for a class 3 PMA and had our "100 Day" meeting with the FDA in January, 2023.
*FDA approval pending
Skin Cancer by the Numbers

Skin cancer is the most common form of cancer, and the most rapidly increasing

1 out of 3 new cancers diagnosed worldwide will be skin cancer

1 out of 5 Americans will develop skin cancer in their lifetime

Every hour, one person in the United States dies of melanoma

Between 2 and 3 million non-melanoma skin cancers occur globally each year

Survival rate of patients if the disease is detected early is 99%

Approximately 132,000 melanoma skin cancers occur globally each year

50% of people over the age of 65 in the US will be affected by skin cancer

Survival rate of patients with advanced stage melanoma skin cancer is 15%

Treatment of advanced stage melanoma costs 2200% more than early stage melanoma

Annual cost of treating skin cancer in the United States is estimated at $30 billion USD

The incidence of melanoma in children is increasing by 2 percent each year
Want to help us defy cancer?
See our crowdfunding equity campaign and invest in Vita Imaging, Inc. at StartEngine.
Interested in adding AURA™ to your practice?
FDA approval for AURA™ is in progress. It is not yet available for sale in the US. Connect with us so your practice can be one of the first to access this cutting-edge technology.