About Us
Our multi-disciplinary team of experts are committed to developing safe and highly-accurate decision support tools for physicians—so patients can live longer, fuller lives.
We are Revolutionizing Cancer Detection & Identification
Vita Imaging, Inc. is a medical device company focused on developing and commercializing innovative systems utilized by Physicians and healthcare providers for the screening, detection, and identification of early and advanced cancer cells in the skin and internal organs (lungs, GI, stomach, etc.). The company has licensed a revolutionary, patent-protected, Raman based diagnostic platform technology from the British Columbia Cancer Agency (BCCA).
AURA™️, a skin cancer diagnostic system, will be the first product launched by Vita Imaging. Partnering with well-respected scientists and physicians at BCCA, Vita Imaging has developed and refined AURA™ to broaden and optimize its capabilities. FDA regulatory approval and market clearance in the United States is in progress.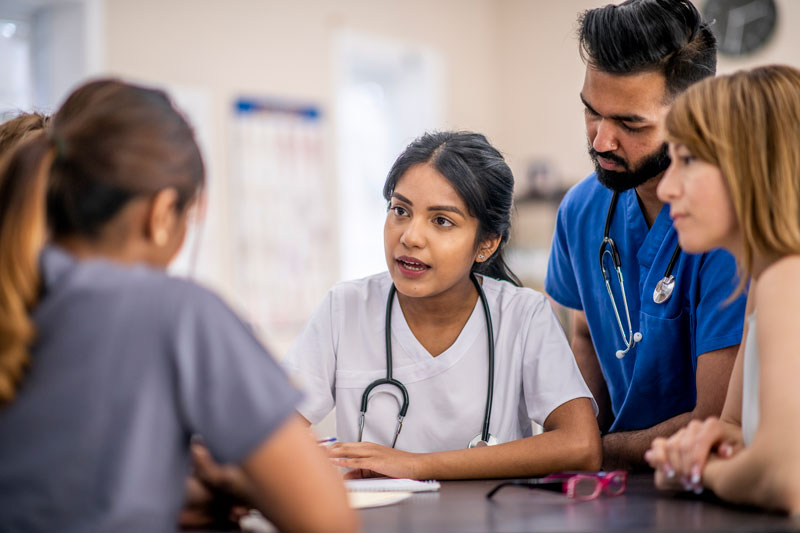 Mission
Our mission is to become the preeminent leader in the development of innovative diagnostic technology supporting Physicians and healthcare practitioners in the accurate and rapid screening, detection and identification of early and advanced cancer in the skin and internal organs.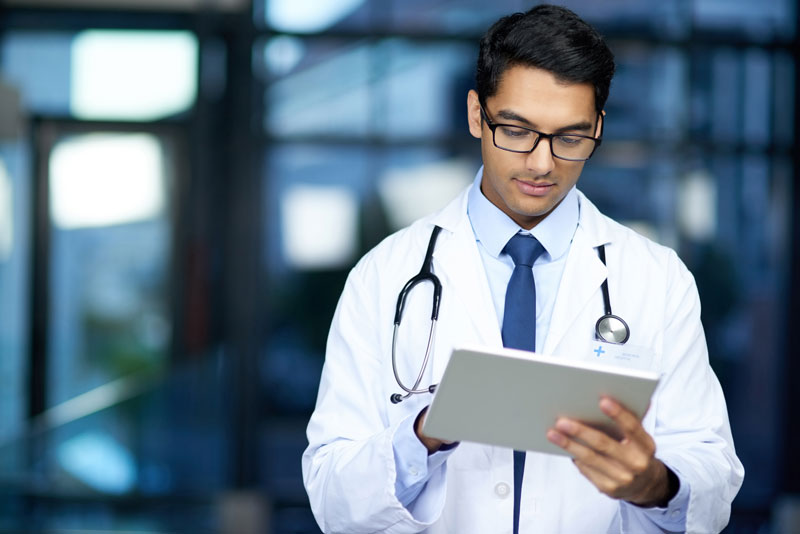 Vision
We aim to be the global leader in the Point of Care (POC) market for cancer detection serving as the preferred diagnostic support tool by healthcare Providers in the screening and identification of skin and internal organ cancer.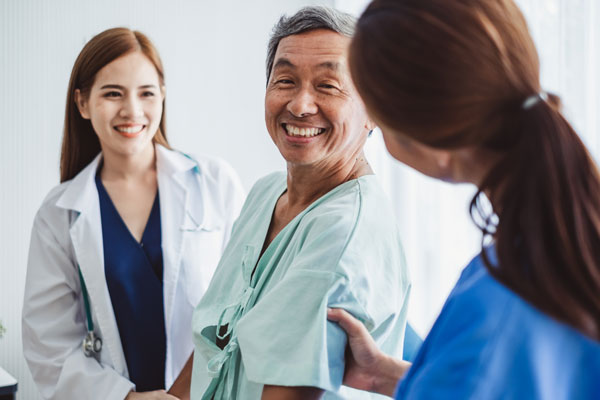 Values
To be a customer-centric company that produces high quality, point of care, cancer diagnostic systems that are trusted by the healthcare community and patients.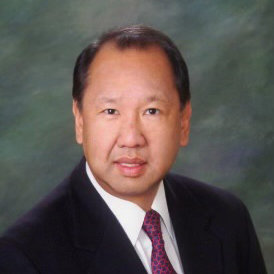 Thinh Tran
Chairman / CEO
Prior to Vita Imaging , Thinh is the Founder, CEO, & Chairman of V-Silicon, a leader in the Smart TV market delivering best in class picture and audio quality. He was previously the Founder, Chairman, & CEO of Sigma Designs since its inception in 1982 – which he built from a humble start-up into a multi-billion dollar publicly traded NASDAQ company – making him one of the longest serving CEOs on the NASDAQ.  He also has extensive experience raising capital, executing M&A transactions, and providing guidance to many start-ups. Prior to Sigma Designs, He was employed by Amdahl Corporation and Trilogy Systems Corporation, leaders in the IBM mainframe computer market. He holds a B.S.E.E. from the University of Wisconsin & M.S.E.E. from Stanford University.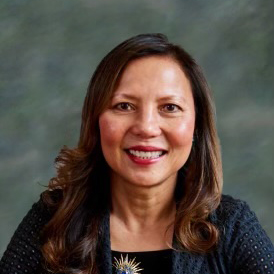 Victoria Reade
Chief Operations Officer / COO
Ms. Reade has 25+ years of executive leadership and consulting experience including Scripps Clinic Medical Group & Green Hospital La Jolla, Hospitals, Payer/HMOs, Big 4 Consultant (Healthcare & IT), Pharma and medical device companies. Previously, she was the Founder and CEO of a medical device & biologics company where she successfully secured FDA 510(k) device approval; served as CEO & Chief Administrative Officer (CAO) of a 157 bed acute care hospital; Director of a Clinical Research site in San Francisco conducting Phase 1 to 3 Pivotal Studies; and led pre-clinical Studies for a UK based Stem Cell and Regenerative Medicine company at Harvard Schepens & UCSD. Ms. Reade holds an MBA from Pace University, a Bachelor of Science Nursing (BSN) from University of Tennessee Center for Health Sciences, and NY & CA RN license.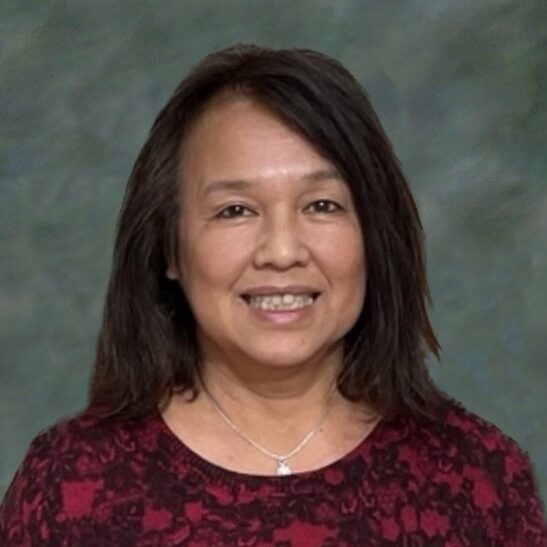 Dzung Wright
Interim CFO
Dzung is the interim Chief Financial Officer of Vita Imaging, Inc. She has over 30 years of experience in the financial industry, holding senior financial positions at multiple publicly traded and startup companies over a wide range of industries such as medical, telecommunications, device technology, digital arts, mobile devices, and internet technology.
Before joining Vita Imaging, Dzung held senior finance roles at Vivus Inc., Controlnet Inc., Foneweb Inc., and Microlambda Wireless Inc. She has a proven track record of success in leading and managing financial teams, and she has a deep understanding of financial reporting, analysis, and planning.
Dzung is a graduate of San Jose State University and holds a Bachelor's degree in Business Administration and Accounting.
Scientific, Inventor & Clinical Partners
Haishan Zeng, PhD
Distinguished Scientist & Lead Inventor
Dr. Zeng is a Distinguished Scientist with the Integrative Oncology Department (Imaging Unit) of the BCCA & Professor of Dermatology, Pathology, and Physics at UBC. He has 170+ Peer Reviewed Publications and 28+ patents related to optical diagnosis and therapy. Dr. Zeng holds a PhD in Biophysics from UBC and is the lead Inventor of the Rapid Raman Spectroscopy Platform Technology developed at BCCA, including the AURA™ and CORE.
Harvey Lui, MD, FRCPC
Lead Principal Investigator & Co-Inventor
Dr. Lui is a Professor and former Head of the Department of Dermatology and Skin Science at UBC. He was formerly the President of the International League of Dermatological Societies, an active member of the Photomedicine Society, and Canadian Dermatology Association, amongst other medical organizations. Dr. Lui received his MD from UBC and completed an advanced fellowship at Massachusetts General Hospital and Harvard Medical School.
Sunil Kalia, MD, FRCP
Principal Investigator
Dr. Kalia is co-Director of the Psoriasis & Phototherapy Clinic at Vancouver General Hospital and Assistant Professor in Dermatology at UBC. He is President of the Dermatology Society of British Columbia & Board Director, Dermatology. Dr. Kalia is a graduate of the University of Calgary and has a Masters in Healthcare & Epidemiology and completed photo dermatology training in the USA, Australia, Europe.
Michael Short, PhD
Scientific Collaborator & Co-Inventor
Dr. Short has been a Research Associate at BCCA for over 12 years. He is the Lead and/or co-author of 31 scientific papers in peer reviewed journals featuring medical applications for Raman spectroscopy. He is a named co-inventor on 6 Raman Spectroscopy patents. He holds a PhD in Physics from Simon Fraser University in Canada.
Jianhua Zhao, PhD
Scientific Collaborator & Co-Inventor
Dr. Zhao is a Research Associate at BCCA and UBC. He has published 90+ scientific papers and has 5+ patent applications based on his specialized work in Raman Spectroscopy, diffuse reflectance, and fluorescence for skin cancer diagnosis. He holds a PhD in Optical Engineering from Shandong University in collaboration with University of California Santa Barbara.
Barry Lycka, MD, FRCPC
Physician Advisor
Dr. Barry Lycka has over 25 years experience as one of the most respected and accomplished cosmetic dermatologists in the world performing Mohs surgery and other elaborate procedures.  He was an early adopter of AURA™ which he used successfully until he retired in 2019.  He has written 17 books, over 30 academic papers and hosted one of the number one internet radio shows on cosmetic surgery. Dr. Lycka is a graduate of the University of Alberta, Edmonton, Canada medical school. He is a member of the American Board of Dermatology and the Fellowship Royal College of Physicians of Canada.
Regulatory Experts & Consultants
George DeMuth, MS
Founder & CEO, Stat One LLC & Biostatistician Expert
Mr. DeMuth is the CEO of Stat One, LLC which is a statistical consulting and data management group that provides expert support to companies seeking FDA Regulatory approval with a broad range of services including: high level statistical consulting, SAS programming and data management services. George has over 30 years of experience working as a lead statistician on clinical trials in support of pharmaceutical, medical device, and biologic products. He was the founder of a previous CRO that sold its assets in 20 I 3. Mr. DeMuth has worked with several hundred companies across numerous therapeutic areas and supported many approved products. He has attended numerous FDA meetings as the client's representative and has presented at FDA panel meetings. Mr. DeMuth has extensive programming experience and has developed several statistical reporting packages using SAS macros. He is also the developer of Stat One EDC®, an electronic data capture system, Stat One ValTrack , a validation tracking system and Stat One TPM™, a proprietary training and project management system.