News
The latest news about Vita Imaging and its highly respected collaborators who are leaders in their fields
Peer-reviewed publications
Real-time endoscopic Raman spectroscopy for in vivo early lung cancer detection
Hanna C. McGregor, Michael A. Short, Annette McWilliams, Tawimas Shaipanich, Diana N. Ionescu, Jianhua Zhao, Wenbo Wang, Guannan Chen1, Stephen Lam1, and Haishan Zeng*
Journal of Biophotonics
10, No. 1, 98–110 (2017) / DOI 10.1002/jbio.201500204
Development and in vivo testing of a high frequency endoscopic Raman spectroscopy system for potential applications in the detection of early colonic neoplasia
Michael A. Short, Wenbo Wang, Isabella T. Tai, and Haishan Zeng
Journal of Biophotonics
9, No. 1–2, 44–48 (2016) / DOI 10.1002/jbio.201500205
Disposable sheath that facilitates endoscopic Raman spectroscopy
Wenbo Wang, Michael Short, IsabellaT.Tai, Haishan Zeng
Journal of Biomedical Optics
21(2), 025001 (February 2016)
Wavenumber selection based analysis in Raman spectroscopy improves skin cancer diagnostic specificity†
Jianhua Zhao, Haishan Zeng, Sunil Kaliaa and Harvey Luia,
The Analyst
141(3) – January 2016
DOI: 10.1039/c5an02073e
Real-time Raman spectroscopy for automatic in vivo skin cancer detection: an independent validation
Jianhua Zhao & Harvey Lui & Sunil Kalia & Haishan Zeng
Analytical and Bioanalytical Chemistry
407(27) – August 2015
DOI: 10.1002/tbio.201900016
Real-time Raman Spectroscopy for In Vivo Skin Cancer Diagnosis
Harvey Lui, Jianhua Zhao, David McLean, and Haishan Zeng
American Association for Cancer Research
May 15, 2012
DOI: 10.1158/0008-5472.CAN-11-4061
Using Laser Raman Spectroscopy to Reduce False Positives of Autofluorescence Bronchoscopies
Michael A. Short, PhD,* Stephen Lam, MD,* Annette M. McWilliams, MD,* Diana N. Ionescu, MD,† and Haishan Zeng, PhD*
Journal of Thoracic Oncology
July 2011
Volume 6, Number 7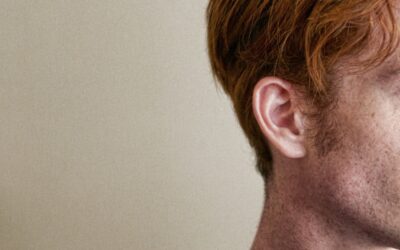 As his patient sat on the examining table, dermatologist Jeremy Brauer explained the pathology report, letting him know that the lesion on his chest was skin cancer and that minor surgery would be required to remove it. "I'd like to try to get this done before the...
read more